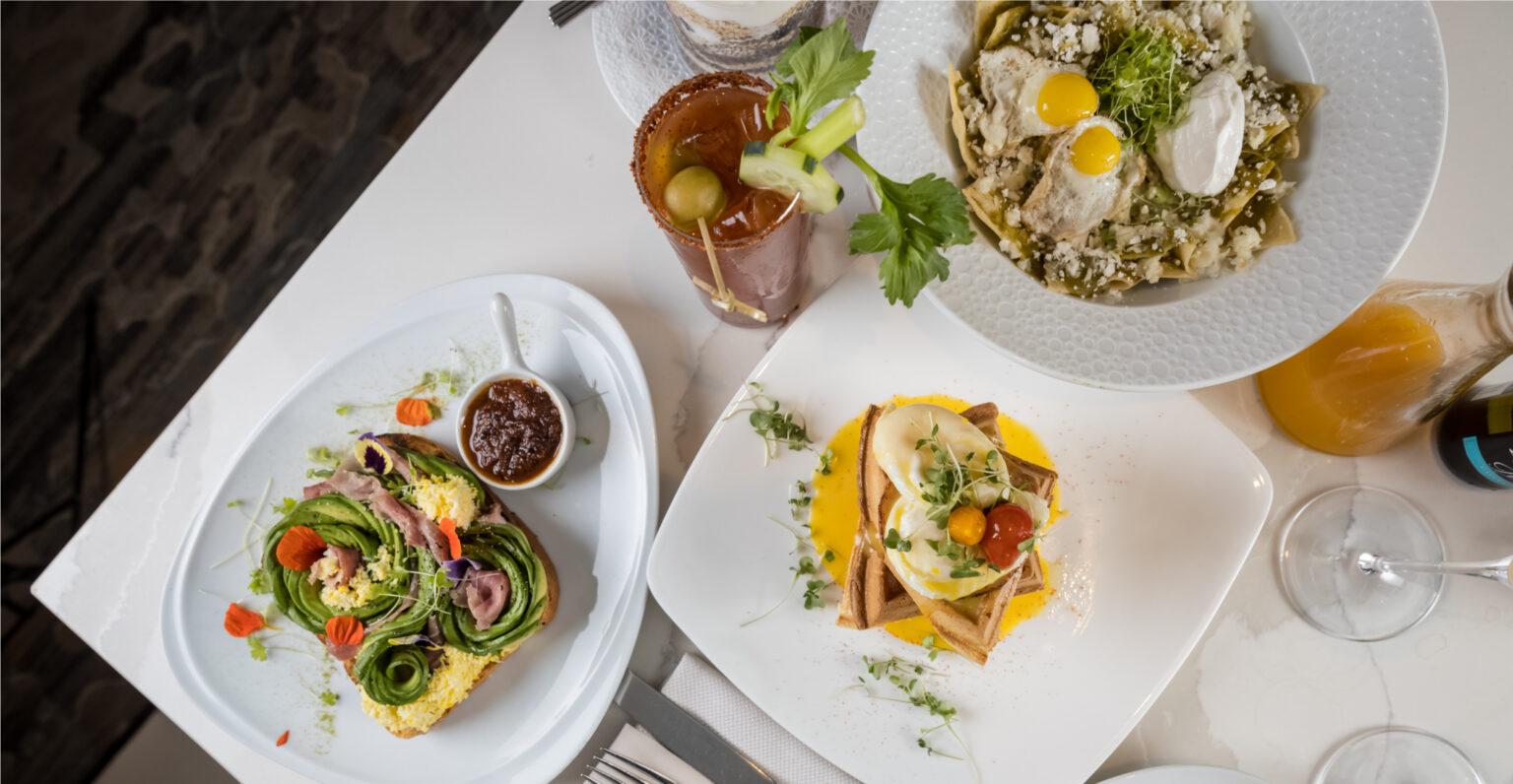 Brunch Menu
Saturdays 10:30 a.m. – 3 p.m.
TRUFFLE FLATBREAD

18

 Grilled Naan, 3 Cheese, Prosciutto, Kale. 18

BREAKFAST SLIDERS

16

Wagyu/Angus, Chorizo Caramelized Onions, Dijonaise, Quail Egg
SHRIMP COCKTAIL

26

Four Jumbo Shrimp, House Made Cocktail Sauce, Fresh Guacamole.
SIGNATURE DUNGENESS CRAB CAKES

21

 

with Spicy Herbed Remoulade.
SALTSPRING BRITISH COLUMBIA MUSSELS

26

 Sautéed in Dijon, White Wine and Butter, Baguette
Tartine, Pommes Frite. 26
ROYAL KALUGA CAVIAR SUPREME
Traditional Accoutrements for Caviar
with Corn Blinis.
1 oz for 75 | 2 oz for 140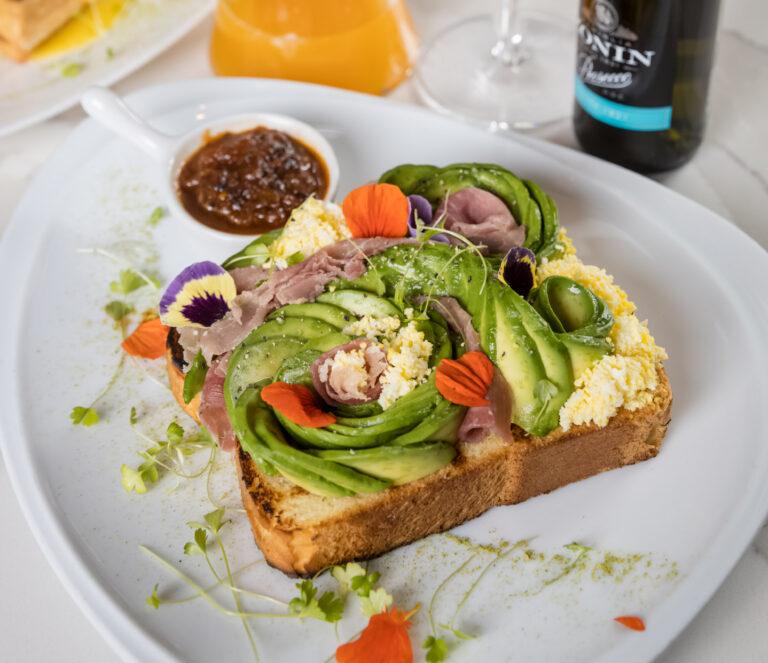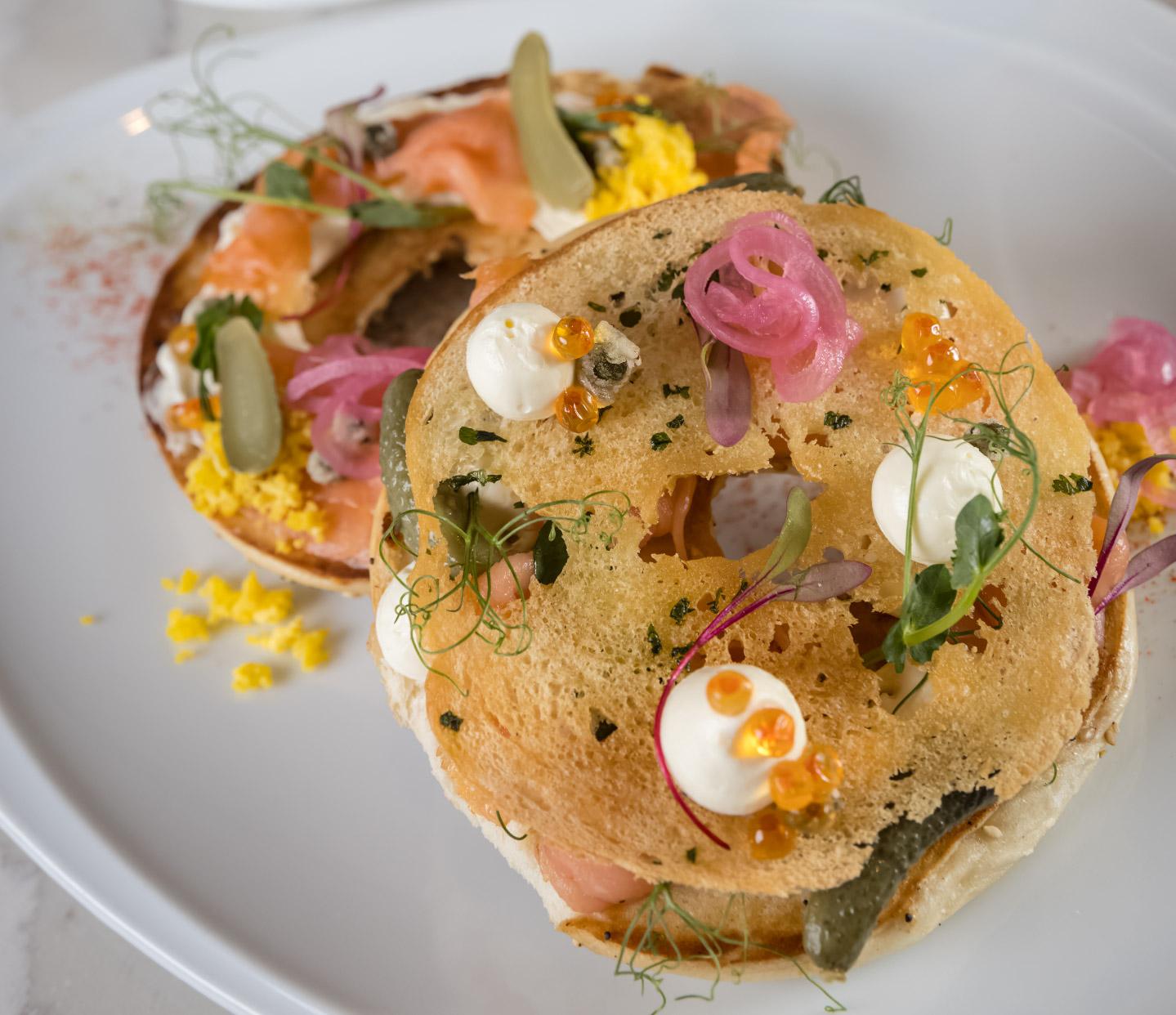 AVOCADO TOAST 13
Prosciutto di Parma, Grilled Brioche, Soft Hen's Egg, Roasted Tomato Jam
SMOKED SALMON BAGEL 15
Preserved Lemon Whipped Cream Cheese, Fried Capers, Roe
SIGNATURE CREAM OF GREEN CHILE

9
BUTTER LETTUCE SALAD

19

Sesame Crusted Ahi Tuna, Avocado, English Cucumber Spheres, Boiled Hen's Egg, Spicy Pickled Vegetables, Applewood Smoked Bacon, Spicy Thai Dressing. *Chicken breast available as a substitution for tuna.
Classic Caesar Salad 12
Crisp Baby Romaine, Parmesan Reggiano, Tomato Confit, Niçoise Olive Tapenade, Brioche Croutons. *Add chicken for a $6 upcharge.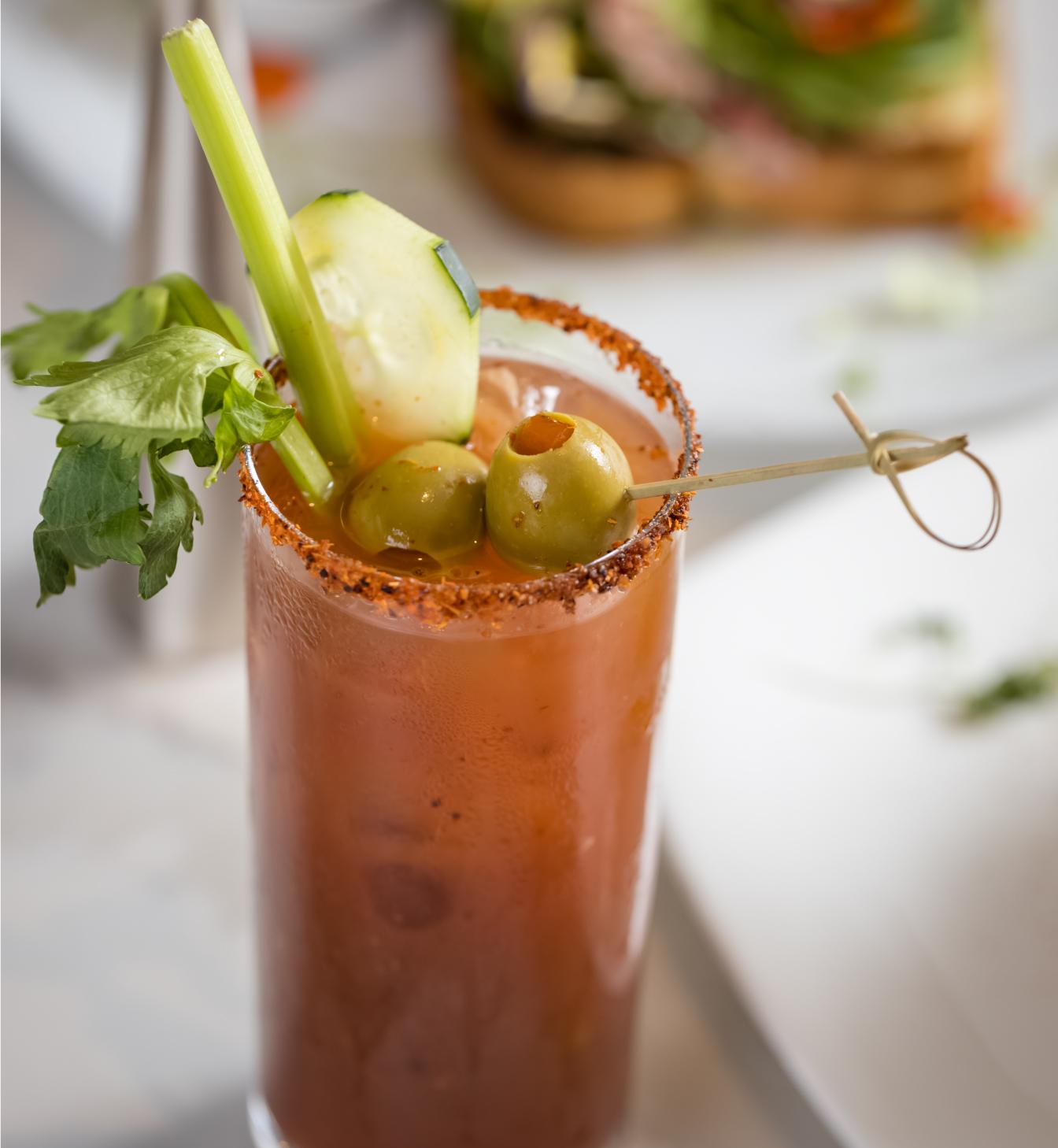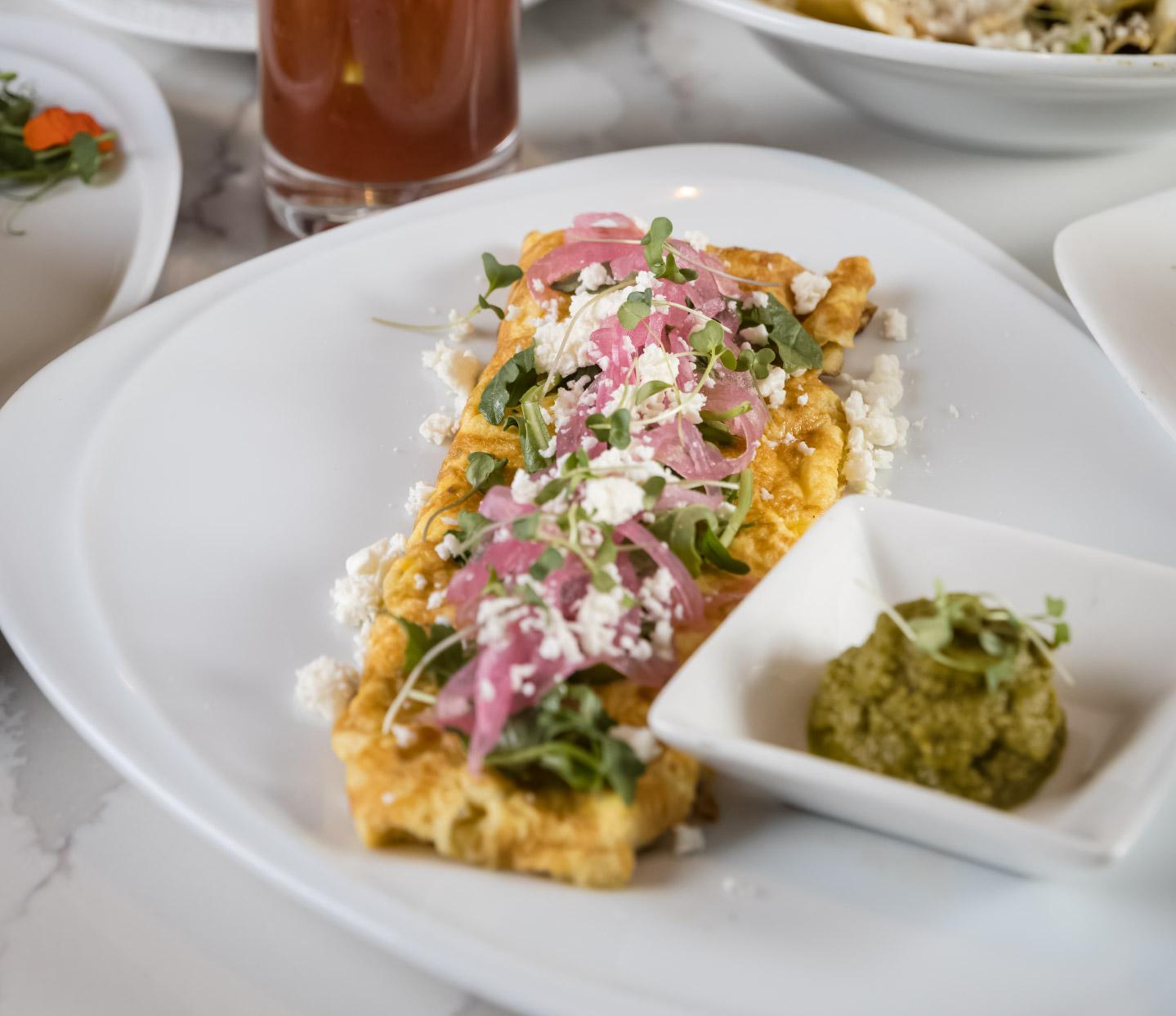 TENDERLOIN STEAK TACOS 19
Black Bean Puree, Radish, Jalapeno & Lime
Chilean Sea Bass Tacos 19
Chipotle Crème, Cabbage Salad, Pickled Red Onions.
SHRIMP TACOS

21

Beer Battered, Cheese Crust, Mango Jicama Pico de Gallo
CUBANITO AHOGADO 14
Mojo Au Jus, Roasted Pork Carnitas, Black Forest Ham, Swiss Cheese, Pickles, Spicy Whole Grain Mustard
CENTRAL BURGER 18
Half A Pound Angus Patty, Confit Pork Belly, Organic Baby Arugula, Tomato, Truffle Aioli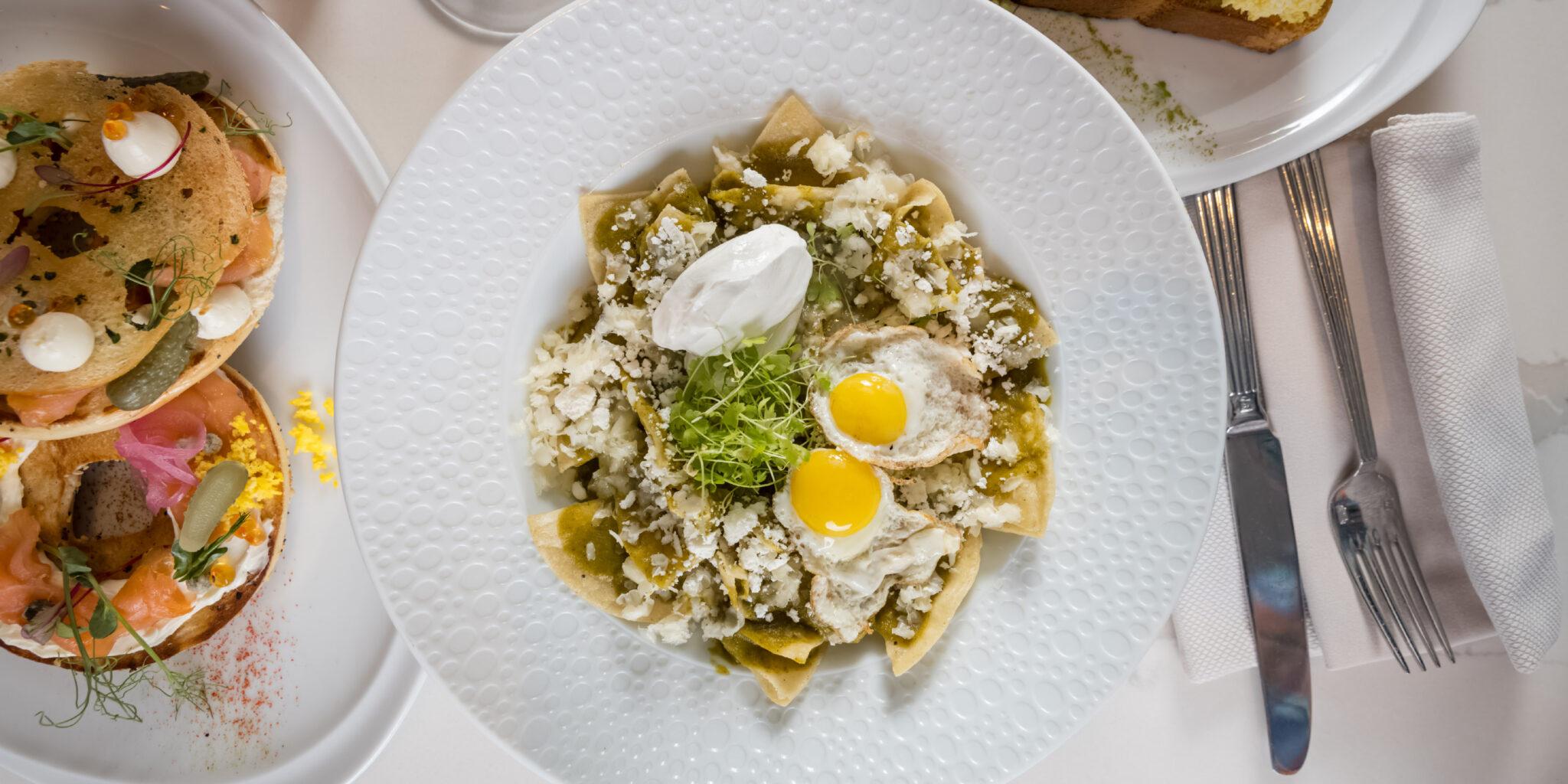 HUITLACOCHE CREPES 15
 with Bacon and Portobello, Blackened Chicken, Horsey Cream. Served with Papas Bravas
SEAFOOD ENCHILADAS

21

 

Lobster, Shrimp and Crab, Pepperjack & Swiss Cheese, Green Chile Salsa
STEAK AND EGGS (5 OZ) 28
Grilled Petite Tenderloin, Pomme Frites, Local Eggs, Peppercorn Butter
BELGIAN WAFFLES BENEDICT 15
Poached Eggs, Canadian Bacon, Maple Hollandaise
CHILAQUILES MONTADOS 13
Salsa Verde, Cotija Cheese, Refried Black Beans, Sour Cream, Avocado
OMELET STATION 10
with Roasted Papas Bravas. Add Bell Peppers, Cheddar, Crème Fraiche, Chives, Gruyere, Ham, Jalapeño, Pancetta, Pepper Jack, Spinach, Swiss, Wild Mushrooms.
Prosciutto +3, Truffle +3.
CHILEAN SEA BASS 45
Miso Marinated, Sweet Ginger Jasmine Rice and House Teriyaki
 COLORADO RACK OF LAMB
Citrus, Basil and Cabernet Marinated, Demi Glace, Daily Whipped Potatoes, House Vegetables.
4 Bone Rack $62 | 6 Bone Rack $81
 RIBEYE PRIME (16 OZ.) 49
Chipotle Lime Butter, Daily Whipped Potatoes and Seasoned Onion Strings. 42
*Also available cocktail style with warm tortilla, avocado, sliced jalapeño, onion, and tomato.
MAINE LOBSTER ROLL 42
Maine Cold Water Lobster Claw Meat, Tarragon and Chive, Buttery Brioche Bun, Boston Bibb Lettuce, Clarified Butter. *Choice of kettle chips, parmesan, french fries, or house salad.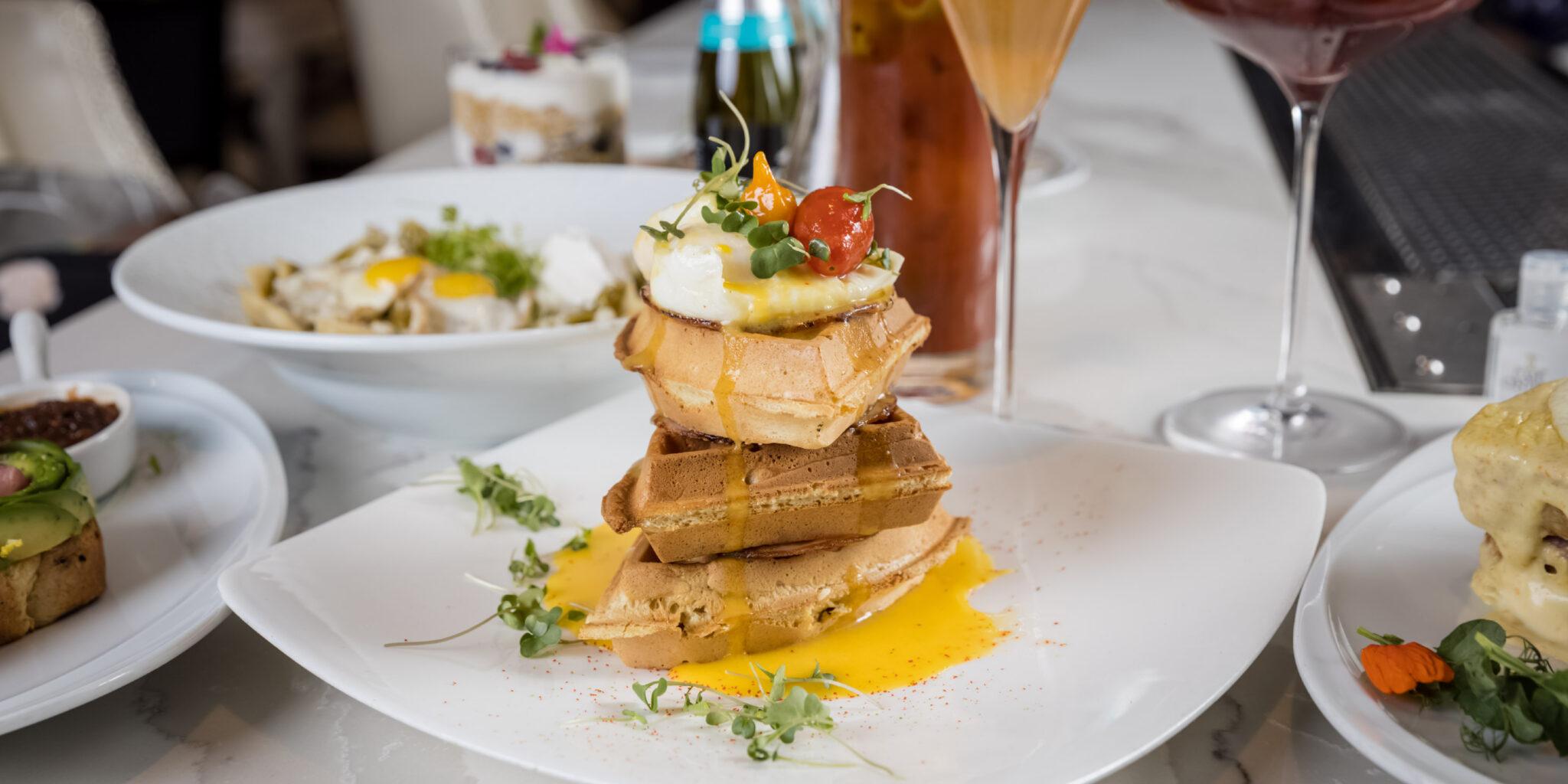 MINI MANGO COLADA PIE &

MINI MEXICAN CHOCOLATE TART 8
TWO LOCAL EGGS ANY STYLE 5

POMME FRITES WITH GRATED REGGIANO AND TRUFFLE
8

 ROASTED FINGERLING PAPAS BRAVAS 7